Potawatomi Bingo Casino Review: Milwaukee, Wisconsin's Gaming Haven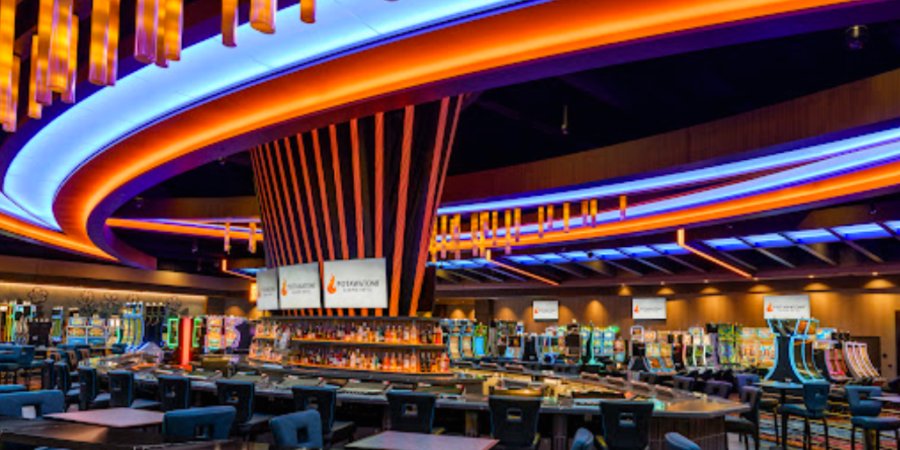 Nestled in the vibrant heart of Milwaukee, the Potawatomi Bingo Casino stands as a testament to the city's love for high stakes and high spirits. As a beacon of entertainment, it has drawn countless visitors through its doors, offering a blend of thrilling gaming experiences and luxurious amenities. But perhaps the most exciting news for bingo enthusiasts is the much-anticipated return of the game that started it all at Potawatomi more than 30 years ago.
The Return of Bingo
After a hiatus of over two and a half years, the echo of "Bingo!" will once again fill the halls of Potawatomi Hotel & Casino. The game, which has been a cornerstone of the casino's legacy, paused its calls amidst the global events of 2020. But now, with a grand gesture, bingo is making a comeback with a special session on the last day of the year, promising a blend of nostalgia and novelty for loyal patrons and newcomers alike. This event isn't just any bingo game; it's a celebration, a reunion of friends and players, and a ticketed affair that promises to be as much about the experience as it is about the potential winnings.
A Rich History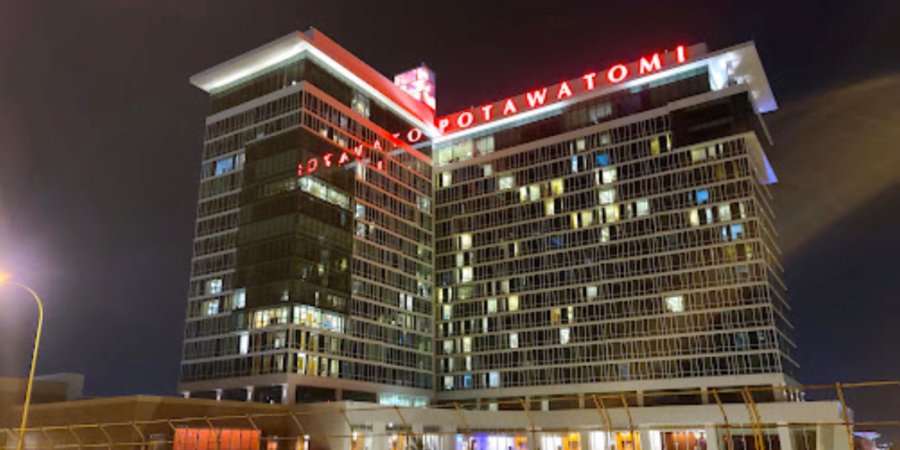 The Potawatomi Hotel & Casino, once known simply as Potawatomi Bingo Casino, has a storied past that is deeply intertwined with the city of Milwaukee's development. Opening its doors on March 7, 1991, it has since evolved from a modest bingo hall into a landmark of entertainment. The casino's history is a rich tapestry that reflects the growth of Milwaukee itself, a journey from a place of simple beginnings to a premier destination for gaming and leisure.
Gaming and Entertainment
At the heart of Potawatomi's allure is its vast array of gaming options. The casino boasts one of the largest gaming floors in Wisconsin, with a bingo hall that can accommodate around 2,500 players. Beyond bingo, the casino is a gambler's paradise, featuring over 3,000 slot machines and a hundred table games, including a poker room. This variety ensures that whether you're a seasoned player or a curious visitor, there's a game that will spark your excitement and offer a chance at glory.
The Hotel Experience
The Potawatomi Hotel isn't just a place to rest after a night of gaming; it's part of the comprehensive experience. The hotel, with its 500 rooms, stands as a testament to luxury and comfort. The recent addition of a second tower has expanded its capacity and added a modern twist to its skyline. Guests can indulge in the elegance of the rooms, enjoy the sweeping city views, and unwind in the spa, making their stay a rejuvenating one. The hotel's commitment to quality ensures that each guest's stay is as memorable as the games they play.
Dining and Leisure
No gaming destination is complete without a selection of fine dining and casual eateries, and Potawatomi Hotel & Casino excels in this regard. With notable restaurants like RuYi and the Canal Street Cafe, as well as a food court that offers a variety of quick bites, there's something to satisfy every palate. For those looking for a caffeine fix or a place to relax, Stone Creek Coffee serves as a cozy nook within the bustling environment. The dining options are as diverse as the games on offer, ensuring that every visit is a feast for the senses.
Community Impact
The Forest County Potawatomi Community, the proud owners of Potawatomi Hotel & Casino, have not only created a hub of entertainment but also a significant contributor to the local economy and community. The casino's success has been a catalyst for tourism, drawing visitors from across the region and beyond, which in turn supports local businesses and services. The Potawatomi's commitment to their heritage and their future is evident in the way the casino operates — with a focus on sustainability, community, and a celebration of culture.
Future Developments
Looking ahead, Potawatomi Hotel & Casino is not resting on its laurels. With plans to introduce new features like a sportsbook and continual enhancements to the gaming floor, the casino is poised for further growth. The bingo hall, a beloved institution, is also set for updates, ensuring that it will continue to be a draw for players old and new. These developments are a clear signal that Potawatomi intends to remain at the forefront of gaming and entertainment in Milwaukee.
FAQs About Potawatomi Bingo Casino in Milwaukee Wisconsin:
Is Bingo coming back to Potawatomi in Milwaukee?
Yes, Bingo has made a comeback at Potawatomi Hotel & Casino in Milwaukee. After a hiatus, the casino has reintroduced Bingo, much to the delight of its patrons. The return of Bingo adds to the variety of gaming options available at the casino, ensuring that there's something for everyone.
Who owns Potawatomi Bingo Casino?
Potawatomi Bingo Casino is owned and operated by the Forest County Potawatomi Community. This Native American tribe has been at the forefront of gaming in the Wisconsin region, providing both entertainment and economic support to the community through their casino operations.
How do you play Bingo at Potawatomi Casino?
Playing Bingo at Potawatomi Casino is a fun and exciting experience. To get started, you purchase your bingo cards or an electronic bingo device at the admission booth. The game is played traditionally, with numbers being called out and players marking their cards accordingly. The goal is to form the predetermined pattern for that game, which could be a straight line, a diagonal, or a full card, among others. When you have the winning pattern, you call out "Bingo!" to alert the staff and claim your prize.
What are the types of Bingo games at Potawatomi Casino?
Potawatomi Casino offers a variety of Bingo games to cater to all preferences. This includes traditional Bingo sessions with varying patterns and jackpot games where you can win larger sums of money. Special games are also available for purchase at the admission booth, which offer additional chances at jackpots. The casino's Bingo sessions include a mix of regular, special, and progressive jackpot games, ensuring that there's always something new and exciting for Bingo lovers.
Does Potawatomi have penny slots?
Yes, Potawatomi Casino Hotel offers a wide range of slot machines, including penny slots. The casino caters to all levels of gaming preferences, from low denomination machines to higher stakes, ensuring a comprehensive gaming experience for all visitors.
Do you drink for free in Potawatomi Casino?
At Potawatomi Casino Hotel, complimentary soft drinks and water are provided for guests. However, alcoholic beverages are not comped and are available for purchase. There are also free soda dispensary machines throughout the casino for guests.
Conclusion
The Potawatomi Bingo Casino is more than just a gaming destination; it's a cornerstone of Milwaukee's entertainment scene, a place where history, culture, and excitement converge. With the return of bingo, the expansion of its facilities, and the continuous evolution of its gaming and entertainment offerings, the casino stands as a beacon for fun-seekers and a symbol of the Forest County Potawatomi Community's vision. Whether it's the thrill of the game, the luxury of the hotel, or the taste of fine dining, Potawatomi Hotel & Casino promises an experience that's not just about the chance to win, but the guarantee of an unforgettable visit.
This concludes our in-depth look at the Potawatomi Bingo Casino in Milwaukee, Wisconsin. With its rich history, diverse gaming options, luxurious accommodations, and commitment to community and future growth, it's clear that this destination will continue to shine as a jewel in the city's vibrant crown.
---
More to Read: